MAKTEK Group is one of the largest suppliers in Europe specialized in the manufacture of machines for woodworking and metal working. The group consists of companies producing tools and components for machines as well making the assembly.
MAKTEK is one of the leaders in machine tool sales in Poland, setting the trend in the metal and wood machining branch. As a manufacturer of machines with CORMAK brand we use innovative and original solutions in our products.
On more than 11 000 m2 of storage area, which is located in Siedlce, there wait for Customers over 5500 machines available on the spot. The ongoing expansion of the company into foreign markets increases our demand for storage area, so we will finish soon a build of more magazines. We guarantee the proven quality of our products and their compliance with applicable directives and regulations.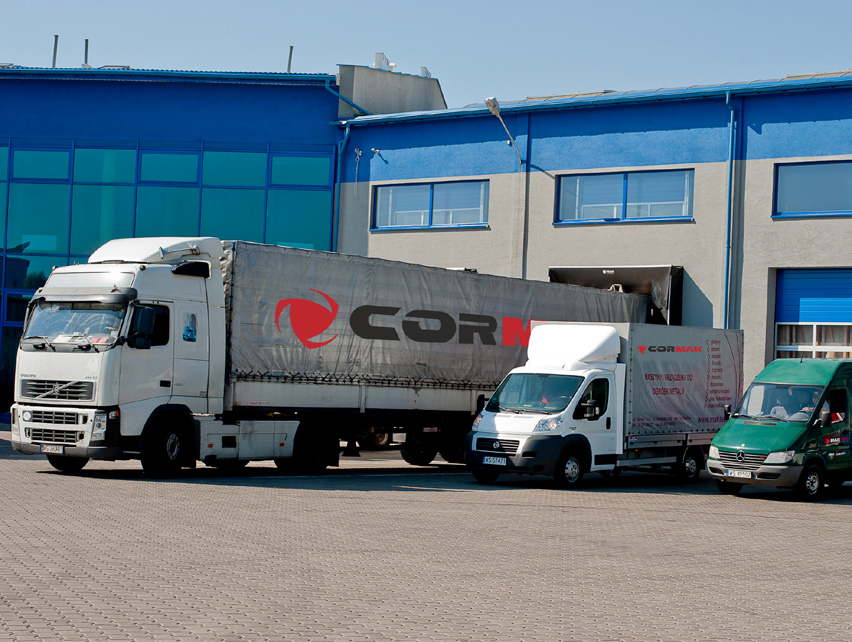 Export and logistics
Every day a huge number of machines and equipment leave our logistics centre. Own transport and longterm contracts with renowned carriers (DHL, Schenker) allows us to organize the express delivery The logistic team works very intensively to deliver products in a timely manner and ensures that the goods are delivered intact. Our machines are very popular not only in Poland but also abroad.
We want to gain constantly new clients from all over the world. CORMAK machines are most popular in Germany, Austria, Great Britain, France and Norway.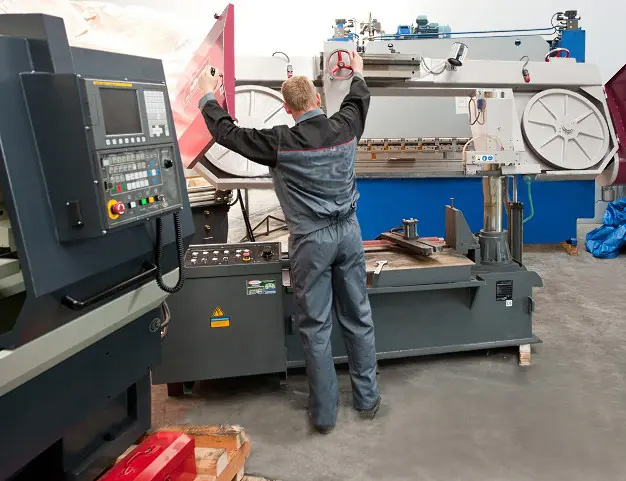 Safety and quality policy
From materials up to end products, industry standards and customer requirements are strictly followed. In choosing the new products, we pay special attention to quality. Then we carry out rigorous internal inspections, taking into account the individual requirements of our customers. Only products which meet severe quality standards are added to our offer. Machines have CE mark and EC declaration of conformity. This is a confirmation that they are in compliance with applicable Polish and European law and meet the requirements of directives and standards. Accordingly, each machine has a manual in Polish.
Careful selection of machines and long-term cooperation with our manufacturers are the guarantee for the preservation of high quality standards.
Our engineers carry out the technical acceptance of each batch of machines already at the manufacturer.
Each machine was manufactured in accordance with CE standards.
Detailed efficiency checks prior to transport ensure problem free commissioning of the machine at the customer.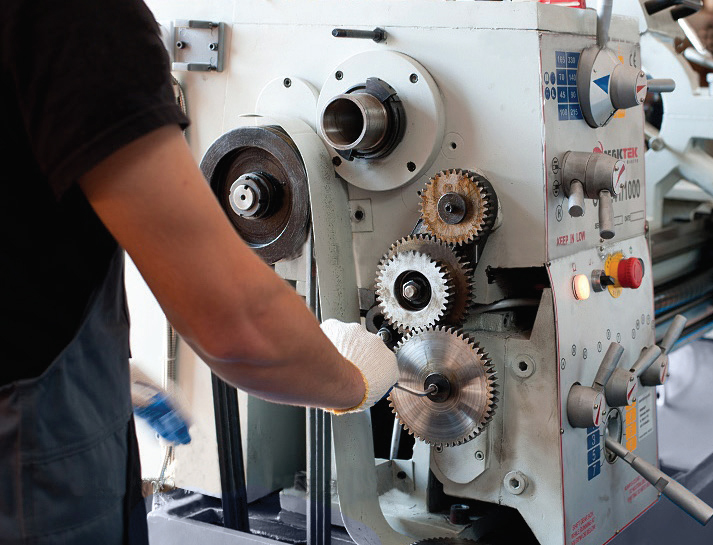 Warranty and post warranty service
We provide a professional guarantee and post-guarantee service for sold machines. Every machine before leaving of our storage goes through a technical review, which guarantees the highest quality. Our service engineers have the suitable knowledge and training in the operation and maintenance of all devices for woodworking and metal working. Thanks to the implementation of the innovative service system (rma.maktek.pl), which supports the efficient operation of the service, repairs are carried out in accordance with world standards. Our machines are covered by a standard warranty period of 12 or 24 months. There is possibility to extend the warranty terms.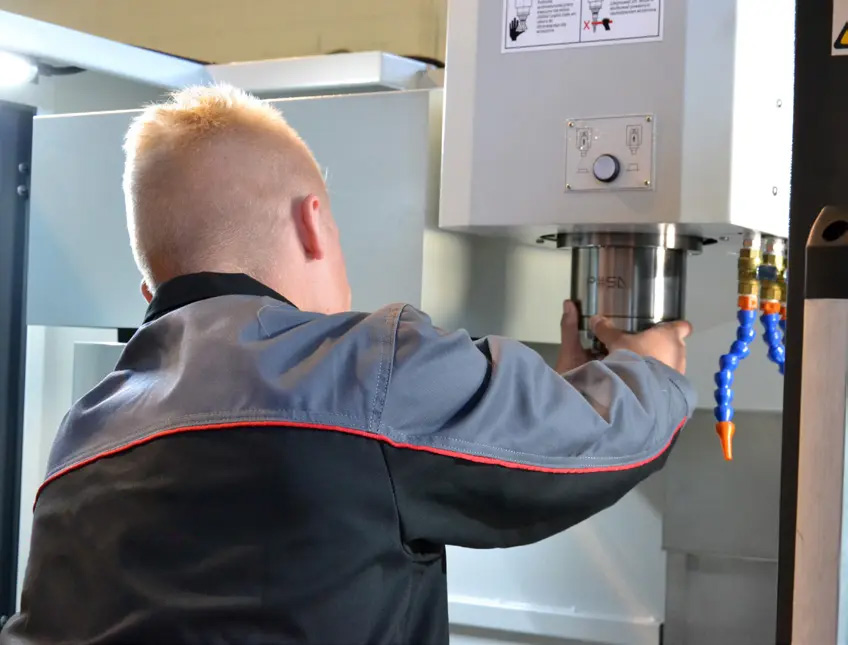 Training in machines operationand CNC programming
By meeting the needs of our clients, we have added to our offer instructional courses, led by highly qualified specialists, who in simple and understandable way transfer information about operation of the machine. Our training courses include both conventional and numerically controlled machines (CNC) and are held at the company of the customer or at site. We also provide consultations in case, when the customer has problems connected with the correct operation of the machine.
Polityka bezpieczeństwa
Maszyny z oferty firmy MAKTEK posiadają znak CE oraz deklarację zgodności WE. Jest to potwierdzeniem, że są one zgodne z obowiązującymi przepisami prawa polskiego i europejskiego oraz spełniają wymagania dyrektyw i norm CE. Zgodnie z powyższym każda maszyna posiada instrukcję obsługi w języku polskim.